Get This Style
SHAMPOO & CONDITION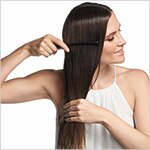 with Suave Professionals® Keratin Infusion Smoothing Shampoo and Conditioner or TRESemmé® Keratin Smooth Shampoo and Conditioner.
PREP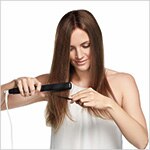 by applying Suave Professionals® Luxe Style Infusion Smoothing Lightweight Weather Proof Cream to damp hair.
STYLE
by blow-drying with a flat brush.
FINISH
by misting dry hair with TRESemmé® Two Extra Hold Hair Spray. (Hold can 10-12 inches away from hair.)
Make a Smooth Move
Sponsored by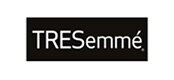 Getting the right brush is key for frizz-free hair. Invest in a boar-bristle brush with a rubber base to smooth and straighten hair.
Sponsored by

The secret to a silky smooth ponytail is in the prep. Blow dry your hair in the direction that your ponytail will be secured.
Sponsored by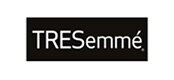 Blow-dry your hair pointing the nozzle of the dryer toward the ends of your hair. This smooths the cuticle and prevents tangles.
Sponsored by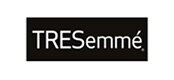 Apply product when hair is freshly damp and blow-dry as soon as possible to get the smoothest texture.
Sponsored by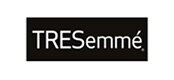 Don't move the flat iron too quickly over your hair, and don't hold it in one place for too long. Move the iron at a slow, steady pace from root to tip to get silky smooth texture.
Sponsored by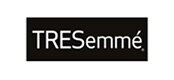 When you flat iron your hair, don't take sections that are larger than the iron itself. If you use a 1" flat iron, separate sections of hair that are 1" in width for the best results.
A D V E R T I S E M E N T
A D V E R T I S E M E N T
A D V E R T I S E M E N T