Beautiful store.
Beautiful you.
Enjoy a complimentary tete-a-tete with a
beauty consultant. Use cutting-edge tools to reach your skin care goals. Shop a more upscale beauty collection and experience our enhanced Pharmacy.
Because our newly renovated CVS/pharmacy is all about creating the most beautiful you – inside and out.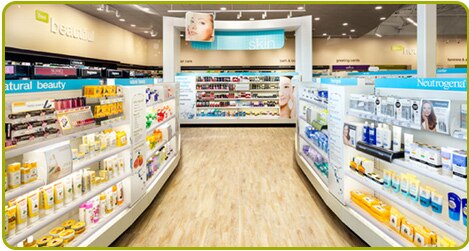 Our sleek new Beauty department boasts:
Expanded face care collection with more natural products and great tools
Specialty skin therapy products for everything from psoriasis to stretch marks
Refreshed Cosmetics department
A nail bar and fragrance tester bar
Check out our new health, pain relief, probiotic and vitamin selection, too.
Why wait? Come see all that's in store for you today!