Make us your
Pharmacy Home™
Filling all of your prescriptions at one pharmacy can positively impact your health* — and when you use CVS/pharmacy, you'll also benefit from personalized support and time-saving tools, all while earning rewards on every prescription you fill.
*CVS Caremark Research Partnership, 2011.
Choose the Method You Prefer:
Transfer Online
It's easy to transfer your prescriptions right now in just a few simple steps.
OR
Transfer In Store
Our pharmacist can easily help you transfer your prescriptions today. Just visit or call your local CVS/pharmacy.
Our pharmacists have the expertise to answer any questions you may have, and are available and ready to assist you when you need them.
With your Pharmacy Home™, you can:
Find Caring Support
Our pharmacists have the expertise to give you personalized assistance, review your prescriptions for possible drug interactions and provide guidance on a range of topics.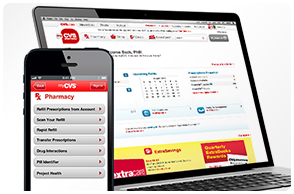 Simplify Your Life
Manage your prescriptions easily with our free mobile app and convenient online tools. Order refills, sign up for text alerts, print your prescription records and more.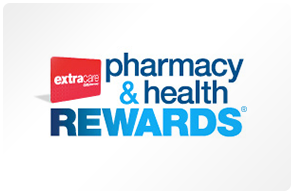 Earn Rewards
Get ExtraCare Pharmacy & Health Rewards™ for your prescriptions. Fill 10 prescriptions and earn $5 ExtraBucks® Rewards — the more you fill, the more you earn.
What People Are Saying About
Their CVS Pharmacists
"

Lynn always tells me 'If there's anything I can do, don't hesitate to pick up the phone and call me.' That is great customer service!

"

- Robert, North Carolina
"

I have gotten through many medication challenges because of Carol's expertise in dealing with these situations. I really don't know what I would do without her. I have never had any pharmacist treat me as though I was her only customer.

"

- Patricia, Florida
"

Mike takes care of all of my pharmacy needs. He handled all of my prescription transfers and has gone out of his way to ensure that our prescriptions are handled correctly. It's simply a pleasure to shop at CVS/Pharmacy.

"

- Shirley, Illinois
Your Path to Better Health Starts With Your Pharmacy Home
Get started now! Transfer prescriptions online or in store.