Belviq:

Oral tablet
Also see:
Reported side effects
Daily life interactions
Close All Sections
Frequently Asked Questions (FAQs) on Belviq: Oral tablet
Drugs Related by Class to Belviq: Oral tablet
Previous Class name
Class Name : Centrally-Acting Antiobesity Products
Related Brand Name Drugs :
Most Commonly Used Drugs by Class
Related Generic Drugs :

Show More
Next Class name
CVS Pharmacy Patient Statistics for Belviq: Oral tablet
Usage by Gender




Generic vs. Brand Name Usage*
*Brand contains same active ingredient but may not represent FDA-approved generic equivalent
Usage by Age






In-Depth Information on This Drug
Select a specific strength
to visit the detail page where you'll find :
Reported side effects
Daily life interactions
Select a Strength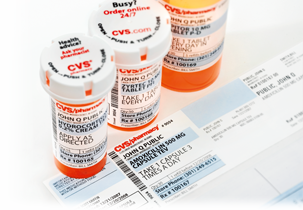 Patient Experiences with Belviq
We want to help you stay educated about the medications you are taking. View other
patient's observations and share your own.
Be sure to consult your health care provider before taking any medications. Other
patient's comments should not be considered medical advice or health care provider
recommendations.

So far, so good.
started 11 days ago and lost 10lbs so far. Definitely noticed smaller portions are needed to satisfy hunger. We shall see. Let you know in month or two.
Helpful: 3
Unhelpful: 0
hand to mouth disease
March 19, 2017
From: Bristol, NH
Age: 45-54
Gender: Male
Drug Form: Oral tablet
Easy to Take: Strongly Agree
Works as Intended: Strongly Agree
Tolerable: Strongly Agree


Worked for me
Lost 25 lbs in 2 1/2 months. It took a week but then I noticed I didn't have sugar/carb cravings much anymore. Had a headache once or twice initially but ibuprofen worked for that and it may have been from my reduction in carbs and sugar and not actually from the pills. After that it was easier to eat healthy so I reduced the pill to once a day in the afternoon. It gave the willpower I needed to eat cleaner after about a week. They say it either works well for you or it doesn't work at all.
Helpful: 5
Unhelpful: 0
CVS Customer
November 29, 2016
From: Birmingham, AL
Age: 25-34
Gender: Female
Drug Form: Oral tablet
Easy to Take: Agree
Works as Intended: Strongly Agree
Tolerable: Strongly Agree


Works as intended
Excellent results. Helped stop weight associated illnesses.
Helpful: 5
Unhelpful: 1
Anonymous
May 23, 2015
From: Houston, TX
Age: 65-74
Gender: Female
Drug Form: Oral tablet
Easy to Take: Strongly Agree
Works as Intended: Strongly Agree
Tolerable: Strongly Agree


excellent weight loss drug
I have taken Belviq since 8/13 and I have lost 60 lbs with it. My blood pressure, cholesterol are now all normal. Belviq has been a life saver.
Helpful: 6
Unhelpful: 0
tgallo
January 07, 2015
From: new york, NY
Age: 45-54
Gender: Male
Drug Form: Oral tablet
Easy to Take: Strongly Agree
Works as Intended: Strongly Agree
Tolerable: Strongly Agree


Best weight loss drug on the market
Loss over 25 lbs in 3 to 6 months , for me this weight loss was life enhancing as I felt so bad before, no significant side effects, mild headache but that could be from reducing the carbs when I got started. It just works
Helpful: 12
Unhelpful: 0
CVS Customer
October 04, 2014
From: Norcross, GA
Age: 55-64
Gender: Male
Drug Form: Oral tablet
Easy to Take: Strongly Agree
Works as Intended: Strongly Agree
Tolerable: Strongly Agree


works well for me
I am losing weight at a very slow rate. So far, I am happy with the results.
Helpful: 11
Unhelpful: 0
CVS Customer
August 15, 2014
From: Windsor, CT
Age: 55-64
Gender: Female
Drug Form: Oral tablet
Easy to Take: Strongly Agree
Works as Intended: Not Sure
Tolerable: Strongly Agree


Belviq is will power in a bottle.
Lost craving for sugary food and drink, lost 56 lbs and I am no longer pre diabetic. Belviq worked very well for me.
Helpful: 16
Unhelpful: 0
cvs customer
July 02, 2014
From: bronx, NY
Age: 45-54
Gender: Male
Drug Form: Oral tablet
Easy to Take: Strongly Agree
Works as Intended: Strongly Agree
Tolerable: Strongly Agree


Seems to work, no adverse indications for me
lost 12 lbs in 2 months without changing anything that I do. Just seemed to eat less.
Helpful: 46
Unhelpful: 0
Anonymous
January 23, 2014
From: williamstown, NJ
Age: 65-74
Gender: Male
Drug Form: Oral tablet
Easy to Take: Strongly Agree
Works as Intended: Strongly Agree
Tolerable: Strongly Agree