Cephalexin
Previous
Next
Most Commonly Used
Cephalexin 250mg Cap
Lupin Pharmaceuticals

Pill Identification: 250 LUPIN 250 LUPIN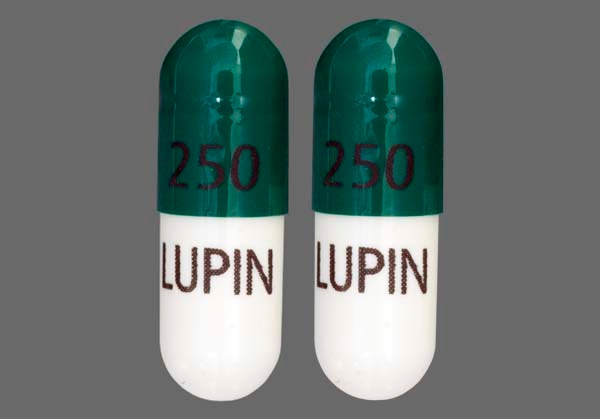 Cephalexin 250mg/5ml for Susp Cephalexin 500mg Cap
Lupin Pharmaceuticals

Pill Identification: 500 LUPIN 500 LUPIN
Cephalexin 750mg Cap
Ascend Laboratories, LLC a Subsidiary of Alkem Laboratories Ltd

Pill Identification: CEP 750
Cephalexin 250mg/5ml for Susp Also See:

Answers to Frequently-Asked Questions (FAQs)
Other Class Related Drugs
Additional Patient Usage Statistics
Take Action:
About Cephalexin Monohydrate

Cephalexin fights bacteria by keeping them from growing. Cephalexin, like other antibiotics, will not treat viral infections, including common colds and the flu, or fungal infections.

It is important to follow your doctor's and pharmacist's instructions about how to take cephalexin. Make sure you take all the medicine so that the infection will not come back.

Cephalexin comes in tablet, capsule, and liquid forms that you may take with or without food. Take cephalexin tablets and capsules whole, with a full glass of water. Store tablets and capsules at room temperature. Keep liquid cephalexin in the refrigerator and throw it away after 14 days.

If you miss a dose of cephalexin, take it as soon as you remember. If it is almost time for your next dose of cephalexin, skip the missed dose. Take your next dose of cephalexin at the next scheduled time.