Cephalexin
Previous
Next
Most Commonly Used
Cephalexin 250mg Cap
Lupin Pharmaceuticals

Pill Identification: 250 LUPIN 250 LUPIN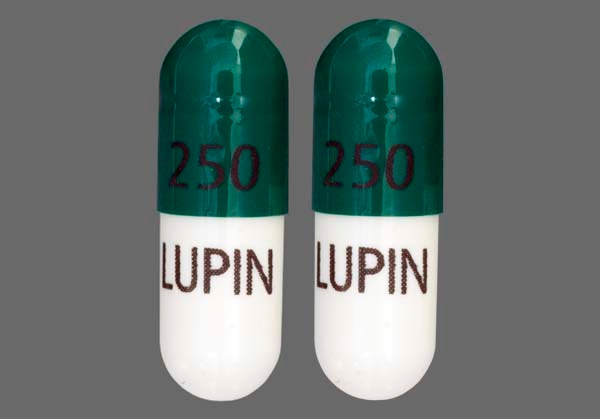 Cephalexin 250mg/5ml for Susp Cephalexin 500mg Cap
Lupin Pharmaceuticals

Pill Identification: 500 LUPIN 500 LUPIN
Cephalexin 750mg Cap
Ascend Laboratories, LLC a Subsidiary of Alkem Laboratories Ltd

Pill Identification: CEP 750
Cephalexin 250mg/5ml for Susp Also See:

Answers to Frequently-Asked Questions (FAQs)
Other Class Related Drugs
Additional Patient Usage Statistics
Take Action:
Common Side Effects of Cephalexin Monohydrate
Before taking cephalexin, inform your doctor about any allergic reactions to medicines. Also tell your doctor about any medicines, vitamins, minerals, or herbal products you take. Be sure your doctor knows if you are taking warfarin (Coumadin
®
), metformin (Fortamet
®
, Glucophage
®
, Riomet
®
, Actoplus
®
, Avandamet
®
, or Metaglip
®
), or probenecid.
Tell your doctor if you have ever had an allergic reaction to any penicillin medicines. Do not take cephalexin if you are allergic to cephalexin or similar antibiotics.
Tell your doctor if you have colitis or had problems before with diarrhea that lasted more than two days when you took an antibiotic. If you get diarrhea when taking cephalexin, do not take over-the-counter medicines to treat it. It is important to call your doctor and let them know right away.
Also, let your doctor know if you are malnourished or if you have diabetes, kidney, or liver disease. If you have any of these conditions, your doctor may need to adjust your dose of cephalexin or test you to see if it is safe for you to take cephalexin.
Contact your doctor right away if you are experiencing:
Severe skin rash, itching, or hives
Difficulty breathing or swallowing, or wheezing
Unusual bruising or bleeding
Red, blistering, or peeling skin or in your mouth
Confusion or hallucinations
Trouble with or pain when passing urine
Severe diarrhea
Yellowing of the skin or eyes
Less serious side effects of cephalexin may include:
Vaginal infection
Headache
Muscle or joint pain
Dizziness or tiredness
Nausea or vomiting