Coumadin
Previous
Next
Most Commonly Used
Coumadin 5mg Tab
Bristol Myers Squibb Pharma Co

Pill Identification: COUMADIN 5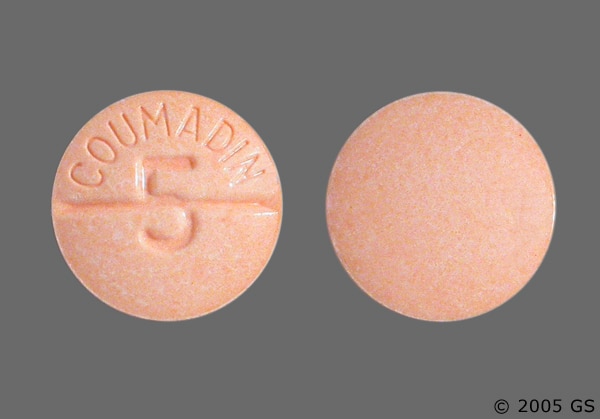 Coumadin 2mg Tab
Bristol Myers Squibb Pharma Co

Pill Identification: COUMADIN 2
Coumadin 1mg Tab
Bristol Myers Squibb Pharma Co

Pill Identification: COUMADIN 1
Coumadin 2.5mg Tab
Bristol Myers Squibb Pharma Co

Pill Identification: COUMADIN 2 1/2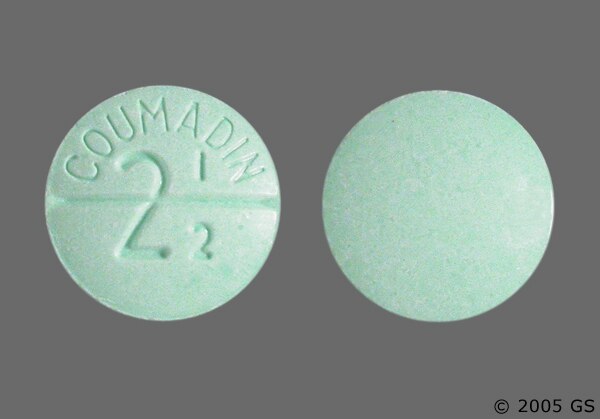 Coumadin 4mg Tab
Bristol Myers Squibb Pharma Co

Pill Identification: COUMADIN 4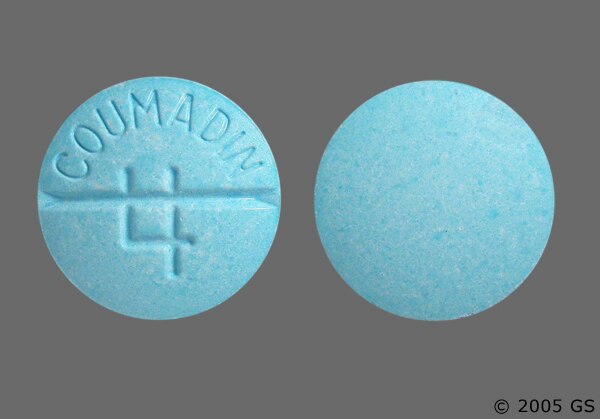 Also See:

Answers to Frequently-Asked Questions (FAQs)
Other Class Related Drugs
Additional Patient Usage Statistics
Take Action:
While you are taking Coumadin, your doctor will want you to have a special test, called an INR test. This test shows how fast your blood clots. Your doctor will decide what INR number is best for you. Your doctor may change your Coumadin dose so that the INR number is in the right target range at all times.
When taking Coumadin:
Keep all your appointments to have your INR checked
Get your INR tested at the same laboratory each time
Talk with your doctor to find another laboratory if you plan to travel
Take Coumadin with a full glass of water. You can take Coumadin with or without food.
Some foods, drinks, and medicines can change the way that Coumadin works in your body, and that will change your INR number. For example, leafy, green vegetables and some vegetable oils have vitamin K in them, which can change your INR number. Eat a normal, balanced diet every day. If you make changes in your diet, tell your doctor. Talk to your doctor about the best way keep your INR number the same while taking other medicines and eating or drinking products that may affect Coumadin.
Call your doctor if you take too much Coumadin. If you miss a dose of Coumadin, take it if it's been less than eight hours. Otherwise, wait until it's time for the next dose of Coumadin. Do not double the dose of Coumadin the next day to make up for it. Do not stop taking Coumadin without talking with your doctor first, because stopping Coumadin could increase your risk of a stroke.