Hyzaar: Oral tablet (100-25mg)
Also see:
Get answers to Frequently Asked Questions (FAQs)
Find other class related drugs
Find additional patient usage statistics
Visit Drug Summary Page
What is this Medicine?
LOSARTAN; HYDROCHLOROTHIAZIDE (loe SAR tan; hye droe klor oh THYE a zide) is a combination of a drug that relaxes blood vessels and a diuretic. It is used to treat high blood pressure. This medicine may also reduce the risk of stroke in certain patients.
CVS/pharmacy Patient Statistics for Hyzaar: Oral tablet(100-25mg)
Generic vs. Brand Name Usage*
*Brand contains same active ingredient but may not represent FDA-approved generic equivalent
In-Depth Information
Hyzaar 100mg-25mg Tablet
NDC: 000060747
Prescription Required

FDA Approved
Storage Information
Protect from light
Store at 77 degrees F; excursions permitted to 59-86 degrees F
Hyzaar 100mg-25mg Tablet
Merck Sharp & Dohme Corp., a Subsidiary of Merck & Co., Inc.

Pill Identification: 747,HYZAAR | MRK 747
Shape: oval
Color: yellow
Close All Sections
Daily Life Interactions for Hyzaar 100mg-25mg Tablet
Elements of your daily lifestyle may have an effect on the medications you are taking. Drug interactions can result in unwanted side effects, reduce the effectiveness of your medicine or possibly increase the action of a particular medicine.
Close All Interactions

Moderate Lifestyle Interaction
Alcohol and Hyzaar 100mg-25mg Tablet(Hydrochlorothiazide)
Alcohol and Antihypertensives(Hydrochlorothiazide)
Although an interaction is possible, Ethanol (alchohol) and Antihypertensive Agents (drugs used to reduce high blood pressure) may be used together. Ethanol or alchohol-containing beverages may increase the effects of Antihypertensive Agents on your blood pressure. If the blood pressure drops too low while taking Ethanol and Antihypertensive Agents, you may become dizzy or feel faint. To limit this interaction, avoid alcohol-containing beverages while taking medicines to lower your blood pressure. Do not stand or sit up too quickly. Contact your prescriber if you have dizziness which does not go away.
Visit the Drug Summary page where you can:
Get answers to Frequently Asked Questions (FAQs)
Find other class related drugs
Find additional patient usage statistics
Learn More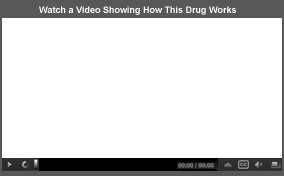 Patient Experiences with Hyzaar
Be the first to share your experience!
We want to help our customers stay educated about the medications they are taking. Submit your own observations and experiences to benefit others.
Average Scores
Easy to Take

Works as Intended

Tolerable