Lisinopril
Previous
Next
Most Commonly Used
Lisinopril 2.5mg Tab
Lupin Pharmaceuticals

Pill Identification: LUPIN | 2.5
Lisinopril 30mg Tab
Lupin Pharmaceuticals

Pill Identification: LUPIN | 30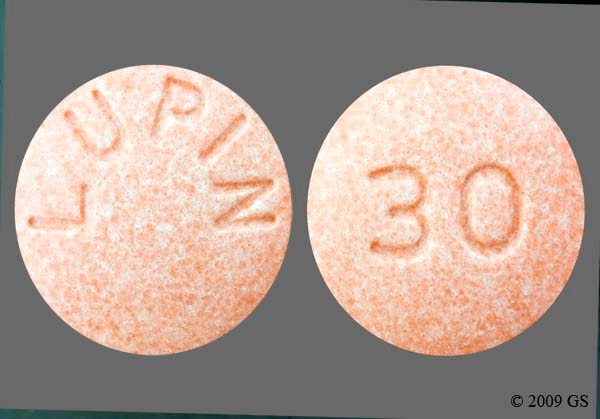 Lisinopril 2.5mg Tab
Accord Healthcare, Inc.

Pill Identification: 2.5
Lisinopril 5mg Tab
Lupin Pharmaceuticals

Pill Identification: 5
Also See:

Answers to Frequently-Asked Questions (FAQs)
Other Class Related Drugs
Additional Patient Usage Statistics
Take Action:
Lisinopril works by stopping an enzyme that causes your blood vessels to tighten and become narrow. By allowing the blood to flow more easily through your blood vessels, your heart pumps more efficiently. Lowering blood pressure can reduce your risk for having a heart attack or a stroke.

Take lisinopril exactly as your doctor has told you to. He or she may start you on a small dose and adjust it as needed. Take lisinopril around the same time each day. Do not stop taking lisinopril without your doctor's consent.