Lyrica
Previous
Next
Most Commonly Used
Lyrica 150mg Cap
Pfizer US Pharmaceuticals

Pill Identification: Pfizer PGN 150
Lyrica 75mg Cap
Pfizer US Pharmaceuticals

Pill Identification: Pfizer PGN 75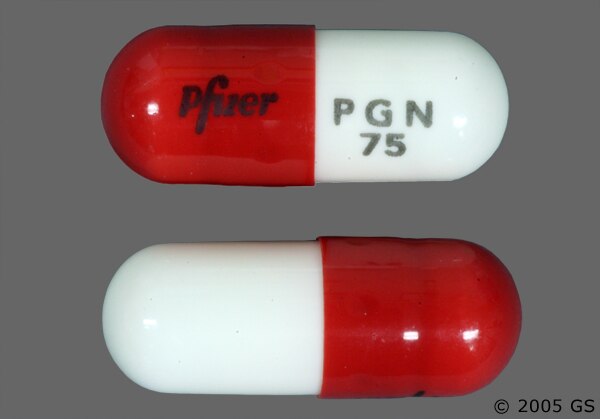 Lyrica 100mg Cap
Pfizer US Pharmaceuticals

Pill Identification: pfizer PGN 100
Lyrica 50mg Cap
Pfizer US Pharmaceuticals

Pill Identification: Pfizer PGN 50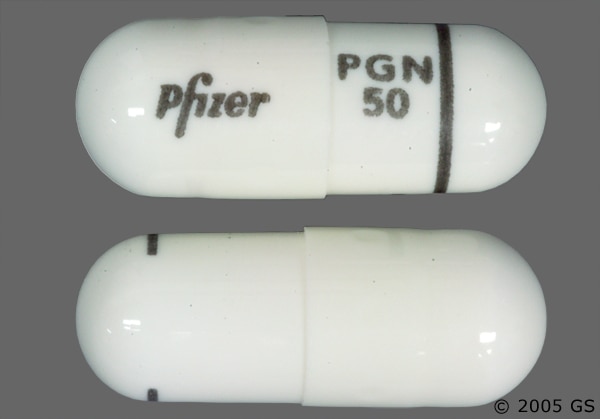 Lyrica 200mg Cap
Pfizer US Pharmaceuticals

Pill Identification: Pfizer PGN 200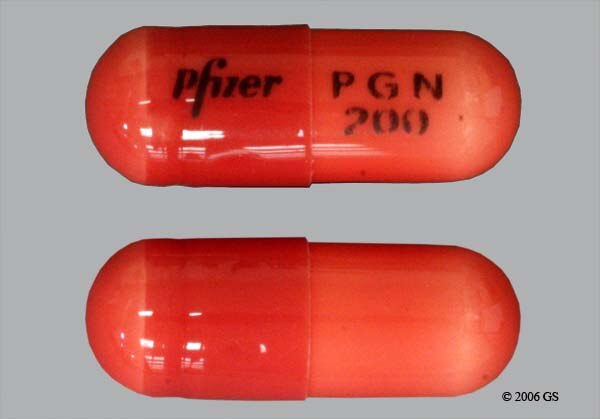 Also See:

Answers to Frequently-Asked Questions (FAQs)
Other Class Related Drugs
Additional Patient Usage Statistics
Take Action:
Lyrica comes as either a capsule or a liquid. Your doctor will decide what the best dose and schedule is for you take Lyrica to treat your medical condition. Your doctor may start you on a lower dose and gradually increase Lyrica until the dose is right for you. It may take a few weeks before you notice Lyrica working. Try to take your doses of Lyrica at the same time each day. Do not take more or less Lyrica than what your doctor has told you to. Keep all your doctor's appointments, because your doctor will want to see how Lyrica is working for you.

Tell your doctor before you stop taking Lyrica. If you suddenly stop taking Lyrica, you may experience withdrawal symptoms or serious side effects.

Lyrica is not for everyone. Your doctor will want to know about all your allergies or medical conditions before you start taking Lyrica. Provide a complete list of any medicines you are taking, including over-the-counter medicines, herbal supplements, or vitamins, so that your doctor can check for potential interactions with Lyrica.

Tell your doctor if you are pregnant, planning to become pregnant, or are breast-feeding. If you are a man who is going to take Lyrica, let your doctor know if you plan to father a child. Your doctor may want to choose a different medicine to treat your condition during this time.

While taking Lyrica, you should not drink alcohol, because it can increase drowsiness caused by this medicine. Let your doctor know if you have ever had problems with alcohol and/or illegal or narcotic drug abuse either now or in the past. Lyrica may be habit-forming. Your doctor will want to decide if Lyrica is the best medicine for you.