Methyltestosterone: Oral tablet (10mg)
Also see:
Get answers to Frequently Asked Questions (FAQs)
Find other class related drugs
Find additional patient usage statistics
Visit Drug Summary Page
What is this Medicine?
METHYLTESTOSTERONE (meth uhl tes TOS ter one) is a male hormone. This medicine is used to treat low testosterone levels in males. It is also used to treat certain breast cancers in women.
In-Depth Information
Methitest 10mg Tablet
NDC: 001157037
Prescription Required

FDA Approved
Storage Information
Store at room temperature (between 59 to 86 degrees F)
Protect from light
Protect from moisture
Avoid excessive heat (above 104 degrees F)
Methitest 10mg Tablet
Global Pharmaceuticals

Pill Identification: 7037
Shape: round
Color: white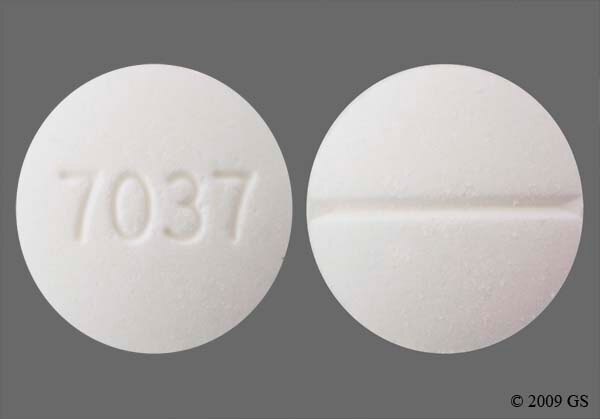 Global Pharmaceuticals

Pill Identification: 7037
Shape: round
Color: white
Close All Sections
Visit the Drug Summary page where you can:
Get answers to Frequently Asked Questions (FAQs)
Find other class related drugs
Find additional patient usage statistics
Learn More