Pro-Fast: Oral capsule (18.75mg)
Also see:
Get answers to Frequently Asked Questions (FAQs)
Find other class related drugs
Find additional patient usage statistics
Visit Drug Summary Page
What is this Medicine?
PHENTERMINE (FEN ter meen) decreases your appetite. It is used with a reduced calorie diet and exercise to help you lose weight.
In-Depth Information
Pro-Fast HS 18.75mg Capsule
NDC: 586050508
Prescription Required

FDA Approved
Pro-Fast HS 18.75mg Capsule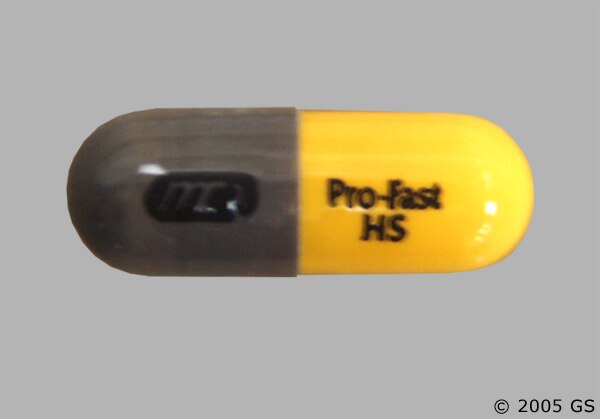 MCR American Pharmaceuticals Inc

Pill Identification: LOGO Pro-Fast HS
Shape: capsule
Color: brown,yellow
Close All Sections
Visit the Drug Summary page where you can:
Get answers to Frequently Asked Questions (FAQs)
Find other class related drugs
Find additional patient usage statistics
Learn More