Viagra
Previous
Next
Most Commonly Used
Viagra 100mg Tab
Pfizer US Pharmaceuticals

Pill Identification: PFIZER | VGR 100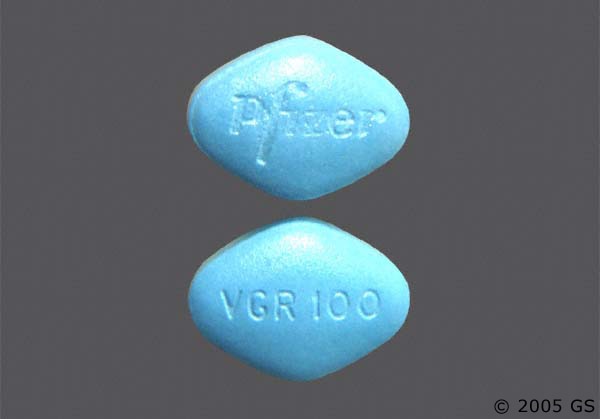 Viagra 50mg Tab
Pfizer US Pharmaceuticals

Pill Identification: PFIZER | VGR 50
Viagra 25mg Tab
Pfizer US Pharmaceuticals

Pill Identification: PFIZER | VGR 25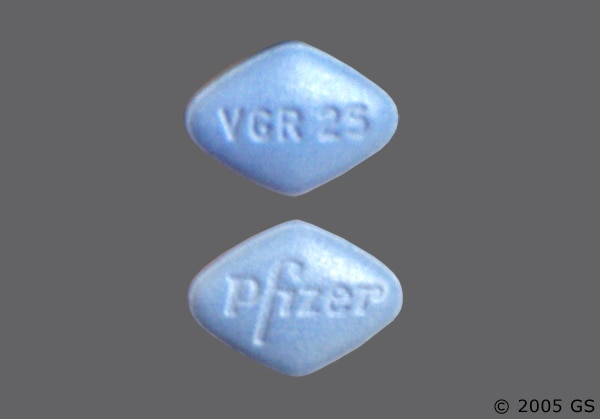 Also See:

Answers to Frequently-Asked Questions (FAQs)
Other Class Related Drugs
Additional Patient Usage Statistics
Take Action:
Common Side Effects of Viagra
Before taking Viagra, tell your doctor about any health conditions or concerns, including:
Heart disease or heart rhythm problems
Recent heart attack, stroke, or congestive heart failure
High or low blood pressure
Liver or kidney disease
A blood or bleeding disorder
Stomach ulcer
Conditions affecting the shape of the penis
Eye or vision problems
Also, discuss medicines you take, including over-the-counter medicines, herbal remedies, vitamins, and supplements. Some may react with Viagra. Your doctor will want to know about all the medicines you take to make sure they are safe to take with Viagra.
It is very important to not take Viagra if you take medicines called nitrates, such as nitroglycerine and isosorbide, which are used to treat chest pain. While taking Viagra, never take recreational drugs that contain nitrates. These recreational drugs are sometimes called "Poppers," "Rush," or "Liquid Gold." Doing so may cause a sudden and unsafe drop in blood pressure.
If you take protease inhibitors, such as for HIV treatment, your doctor may prescribe a lower dose of Viagra and recommend that you take it no more than once within 48 hours.
Your doctor may prescribe a lower dose of Viagra if you are older than age 65 or have liver or kidney problems. Do not combine Viagra with other ED treatments. If you do not think Viagra is working the way that it should, talk with your doctor. Your doctor may want to adjust your dosage.
While taking Viagra, tell your doctor about side effects and note if they change or worsen. Common side effects of Viagra include:
Headache
Feeling flushed or warm, especially around your face, neck, or chest
Upset stomach, heartburn, or diarrhea
Nosebleeds
Trouble sleeping
Numbness or tingling in the arms, legs, feet, and hands
Muscle aches
Changes in vision or sensitivity to light
Contact your doctor about any alarming side effects while taking Viagra. Seek immediate help if you have side effects such as:
Chest pain, nausea, dizziness, or discomfort during sex
Sudden loss of vision or blurred vision
Sudden loss of hearing or ringing in the ears
Painful erection that lasts longer than four hours
Signs of an allergic reaction: itching or hives; swelling or tingling in the face, mouth, throat, or hands; chest pain or tightness; or trouble breathing or swallowing
Feeling light-headed or fainting