Blogger Hub
Resources for you and your readers
All the news and tools you need to keep your readers informed
about the largest provider of retail health care in the United States.
New and blogworthy
Coughing, sneezing, scratchy throat?
Whatever the symptom, get back to better faster with MinuteClinic®.
The family nurse practitioners at over 1,000 MinuteClinic locations are ready to diagnose and treat your winter ills. From the common cold to bronchitis to sinus infections to strep throat. They can also write prescriptions, if medically appropriate.
For a limited time, patients receive a FREE CVS/pharmacy $21 coupon book. No purchase necessary. Offer details below.*
Pediatric, adult and high dose available. Get a 20% off shopping pass with your flu shot.† Remember: It takes two weeks for the vaccine to take effect. Flu shots are your best defense against the flu.
Protecting your family against the flu
Is it a cold or allergies?
MinuteClinic on The Doctors: Strep Throat
Blogger spotlight: Annie Stow from stowedstuff.com
Annie Stow is a 36 year old lawyer's wife and working mom to 4 adorable kiddos, ages 8, 5, 3 and a newborn. She and her family live in the suburbs of Boston and love sharing their adventures online. Life is full, crazy and fun. Annie is a teacher, a story teller, a nail biter, a wine drinker, an adventure seeker, a traveler, a photographer and a lover of country music. She lives for a trip to Target without the kids and will never be seen in heels. She loves coffee ice cream and is still searching for that runner's high everyone seems to be talking about. She fears the dentist and loves to take naps. She hates cheap toilet paper and bad drivers who don't use their blinkers.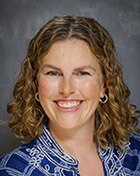 Downloadable images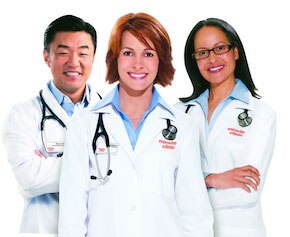 About
MinuteClinic is the walk-in medical clinic inside select CVS/pharmacy® stores. We provide quality and convenient health care services 7 days a week — no appointment necessary. We accept most insurance plans.
Services
Our clinics are staffed by nurse practitioners and physician assistants who provide treatment for common family illnesses and injuries, administer vaccinations, conduct physicals and wellness screenings, and offer monitoring for chronic conditions.*
Press releases
We're grabbing headlines across the country with our commitment to convenient, high quality health care. You can read about us in major media outlets including The New York Times, The Washington Post and USA Today.
Want to work with us?
We're always looking to partner with bloggers to provide you with the best content, from money-saving promotions to videos and everything in between. Get our newsletter to stay in the know on upcoming opportunities. Sign Up Now
Have a great idea? Email Us
* No purchase necessary. Available while supplies last. Restrictions apply. Limit 1 per customer. Coupons expire 3/31/16. Not available in MA, NY, PA and RI. Visit MinuteClinic for details.
** Flu shots available when MinuteClinic practitioner is on duty, while supplies last. Age restrictions apply.
† Shopping pass good at CVS/pharmacy® only. Cannot be redeemed at MinuteClinic®. Valid on non-sale merchandise only. Shopping pass is for one-time use. Twenty percent off non-pharmacy purchases up to $50 (maximum value $10). CVS/pharmacy will not accept offers printed from unauthorized internet postings or reproductions, copies, or facsimiles of this offer. Original coupon must be relinquished at the time of purchase. Coupon is void if copied, transferred and where prohibited by law. ExtraCare® card must be presented to receive these savings. This coupon excludes alcohol, lottery, money orders, prescriptions and co-pays, pseudoephedrine/ephedrine products, postage stamps, pre-paid cards, gift cards, newspapers and magazines, milk (where required by law or regulation), bottle deposits, bus passes, hunting and fishing licenses and any imposed governmental fees, or items reimbursed by a government health plan. Savings applied to total purchase (excluding ineligible items) where applicable by law. Tax charged on pre-coupon price where required. Coupon cannot be combined with any other CVS/pharmacy coupons. Limit one coupon per customer. No cash back. Retailerss coupon. Bearer assumes all sales/use tax liability. Employees not eligible. Coupon cannot be used to discount the flu shot. Shopping pass cannot be issued or redeemed in AR, NJ, NY and HI. Shopping pass cannot be issued at MinuteClinic locations in MA, RI, PA. Valid one time only 8/15/15 – 3/31/16.