Blogger Hub
Resources for you and your readers
All the news and tools you need to keep your readers informed
about the largest provider of retail health care in the United States.
New and blogworthy
Coughing, sneezing, scratchy throat?
Whatever the symptom, get back to better faster with MinuteClinic®.
The family nurse practitioners at over 1,000 MinuteClinic locations are ready to diagnose and treat your winter ills. From the common cold to bronchitis to sinus infections to strep throat. They can also write prescriptions, if medically appropriate.
Protecting your family against the flu
Is it a cold or allergies?
MinuteClinic on The Doctors: Strep Throat
The MinuteClinic experience
Blogger spotlight: Annie Stow from stowedstuff.com
Annie Stow is a 36 year old lawyer's wife and working mom to 4 adorable kiddos, ages 8, 5, 3 and a newborn. She and her family live in the suburbs of Boston and love sharing their adventures online. Life is full, crazy and fun. Annie is a teacher, a story teller, a nail biter, a wine drinker, an adventure seeker, a traveler, a photographer and a lover of country music. She lives for a trip to Target without the kids and will never be seen in heels. She loves coffee ice cream and is still searching for that runner's high everyone seems to be talking about. She fears the dentist and loves to take naps. She hates cheap toilet paper and bad drivers who don't use their blinkers.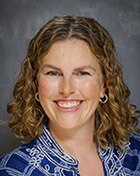 Downloadable images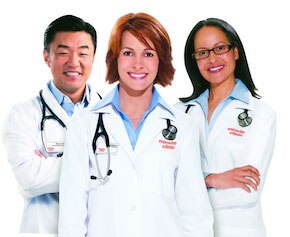 About
MinuteClinic is the walk-in medical clinic inside select CVS/pharmacy® stores. We provide quality and convenient health care services 7 days a week — no appointment necessary. We accept most insurance plans.
Services
Our clinics are staffed by nurse practitioners and physician assistants who provide treatment for common family illnesses and injuries, administer vaccinations, conduct physicals and wellness screenings, and offer monitoring for chronic conditions.*
Press releases
We're grabbing headlines across the country with our commitment to convenient, high quality health care. You can read about us in major media outlets including The New York Times, The Washington Post and USA Today.
Want to work with us?
We're always looking to partner with bloggers to provide you with the best content, from money-saving promotions to videos and everything in between. Get our newsletter to stay in the know on upcoming opportunities. Sign Up Now
Have a great idea? Email Us