History
Meeting the need for convenient
health care
We revolutionized the concept of convenient, walk-in health
care in 2000. We're rapidly expanding to fulfill demand nationwide.
The introduction of the walk-in concept.
The first QuickMedx centers (the predecessor to MinuteClinic®) opened in the Minneapolis-St. Paul area in May 2000. Centers offered treatment for seven common medical conditions: strep throat, mono, flu, pregnancy testing, and bladder, ear and sinus infections. Services were cash pay only and a more affordable alternative to ERs and urgent care centers.

The demand for walk-in convenience led to quick growth, with several large employers asking their health plans to include QuickMedx in their networks. With the addition of insurance coverage and other improvements, QuickMedx became MinuteClinic in December 2002.
Convenience leads to expansion.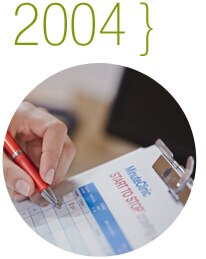 The business took off and MinuteClinic added clinics in more stores, as well as at corporate office locations in the Twin Cities. In August 2004, the company expanded with new clinics in Baltimore.
Less than a year later, MinuteClinic launched its relationship with CVS Corporation (now CVS Health) and opened its first walk-in medical clinics based in CVS/pharmacy ® stores in Minneapolis-St. Paul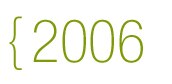 and Baltimore. This led to national expansion in CVS/pharmacy locations, with clinics opening in Nashville, Indianapolis, Raleigh-Durham and elsewhere in Maryland. In 2006, CVS Corporation acquired MinuteClinic.
Also in 2006, MinuteClinic became the first retail clinic provider to earn accreditation from the Joint Commission. Formerly JCAHO, the Joint Commission is the national evaluation and certifying agency for nearly 15,000 health care organizations and programs in the United States.
MinuteClinic continues to grow.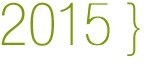 Now there are more than 1000 MinuteClinic locations inside CVS/pharmacy stores in 33 states and the District of Columbia. We have expanded services to include diagnosis and treatment of minor illnesses, injuries and skin conditions; administration of vaccinations, injections, health screenings and physicals; and monitoring for chronic conditions.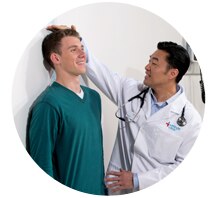 To help make our services more accessible to patients in the community and bring our clinical quality to an even higher level, we have formed clinical affiliations with 28 of the largest hospital systems in the United States. With more than 18 million patient visits, we are proud of our 95 percent customer satisfaction rating.
Every day, MinuteClinic practitioners help individuals, employers and health insurance plans access quality health care. Check locations to see if we're in your neighborhood yet.