Quality
We deliver quality care every day
The Joint Commission accreditation is just one example of our high standards.
We provide quality care in every clinic, every day
Every day in every MinuteClinic®, our practitioners follow nationally established guidelines to ensure that patients receive the highest level of care.
All of the following speak to our high standards:
Accreditation from The Joint Commission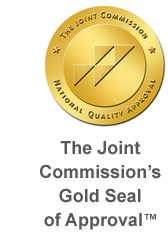 MinuteClinic is the first retail health care provider to receive accreditation (2006) and reaccreditation (2009, 2012 and 2015) from The Joint Commission. Formerly JCAHO, The Joint Commission is the national evaluation and certifying agency for nearly 20,000 health care organizations and programs in the United States, including hospitals, hospice services, nursing homes, laboratories, rehabilitation centers and behavioral health care organizations.
The Joint Commission's Gold Seal of Approval™ demonstrates our dedication to delivering the highest possible quality health care to patients in communities throughout the country.
The Joint Commission's state-of-the-art standards focus on patient safety and quality of care, and are updated regularly to reflect the rapid advances in health care and medicine. The Joint Commission accreditation signifies that MinuteClinic complies with more than 180 national standards in the implementation of established clinical practice guidelines as well as more than 500 performance measurements.
If you have concerns regarding patient care or safety that you feel were not properly addressed during a clinic visit, please call MinuteClinic Patient Support at 1-866-389-ASAP (2727).
If you feel your concerns cannot be addressed through MinuteClinic, contact The Joint Commission's Office of Quality Monitoring by calling 1-800-994-6610 or emailing complaint@jcaho.org.
Our partnership with the National Patient Safety Foundation
®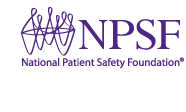 MinuteClinic has partnered with the National Patient Safety Foundation (NPSF). Through this relationship, we've become the first retail health clinic to implement Ask Me 3™, an educational program from NPSF designed to promote communication between health care providers and patients in order to improve health outcomes.
We encourage patients to use these Ask Me 3 questions when they visit MinuteClinic or another health care provider.
1. What is my main problem?
2. What do I need to do?
3. Why is it important for me to do this?
Knowing the answers to these questions can help them better understand their condition and the recommended course of treatment.
To learn more, patients can visit our Ask Me 3 page or pick up a brochure at their nearest MinuteClinic location.
Ask Me 3™ is a registered trademark of the National Patient Safety Foundation®.