|
|
|
Houston-area Events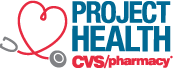 Get a $5 coupon and FREE tote bag with screenings.**
Houston-area events are held every Thurs., Fri. and Sat. in May from 2–6 PM.
No appointment necessary.
Spread the word.
Let everyone know about free health screenings at CVS/pharmacy®.
Share with friends and family!
Call 1-855-287-7867 to learn more about the free health screening events.
*Children ages 7+ included with parental consent.
**Offer expiration dates vary by month. Tote bag and $5 coupon available only after completion of the health screenings. Limit 1 coupon and 1 tote bag per customer, while supplies last. Coupon cannot be combined with any other CVS/pharmacy® coupons. ExtraCare® card must be presented to receive these savings.