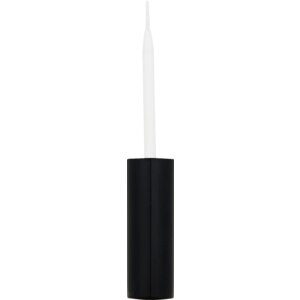 Revlon Precision Lash Adhesive, Ultra Thin Brush
Dries clear. Mess-free application. Waterproof & latex-free. Made in Korea.
2-Ethylhexyl Acrylate, Aqua/Water/Eau, Methyl Methacrylate, Isobutyl Acrylate, Methacrylic Acid.
1. Brush on adhesive to lash band. 2. Hold lash for 20 seconds. Flex it back and forth like a horseshoe for a comfortable fit. 3. Gently apply and press lashes onto natural lash line. Be sure to press corners securely into place. To Remove: Use eye make-up remover to gently peel off and remove. Wash with water to remove excess glue on eyelid.
Avoid direct eye contact. Use only in a well ventilated area. Discontinue use if any sign of irritation occurs. In case of contact, rinse with water for 15 minutes. Get medical attention if necessary. Keep out of reach of children.