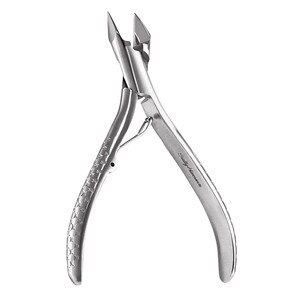 Sally Hansen Ingrown Be Gone Toenail Kit
Feet. Sharp blade with pointed tip. Remove & smooth painful ingrown nails. Stainless steel. Inside: one nipper, one toenail file. Take care of painful toenails and put your best foot forward. Made in Pakistan.
Carefully slip long, straight nipper blade under ingrown toenail. Gently squeeze handles to trim nail. Smooth nail edges with filing tool to prevent recurrence.