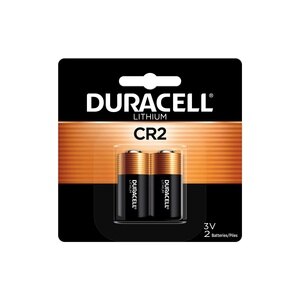 Duracell Ultra Photo Battery 3 Volt Cr2
The most powerful Duracell battery ever! More photos. Excellent performance in extreme temperatures. Lightweight lithium technology. Made in Japan.
Battery can explode or leak if heated, disassembled, shorted, recharged, exposed to fire or high temperature or inserted incorrectly. Keep in original package until ready to use. Do not carry batteries loose in your pocket or purse.