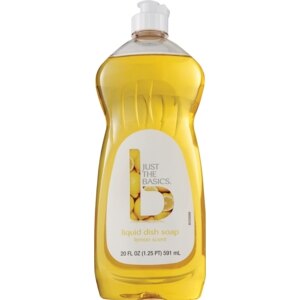 Just The Basics Liquid Dish Soap Lemon Scent
Just the Basics offers you budget-friendly household essentials that get the job done. And with what you save, you can treat yourself to exactly what you want. It's simply a smart decision. Contains biodegradable surfactants. Safe for septic systems. Satisfaction guaranteed. www.cvs.com. Made in the USA.
Contains Surfactants (Anionic and Nonionic).
Do not use in automatic dishwashers.
Keep out of reach of children. In case of eye contact, rinse thoroughly with water. If swallowed, drink a glass of water to dilute. Contact a physician. To avoid irritating fumes, do not mix with chlorine bleach.