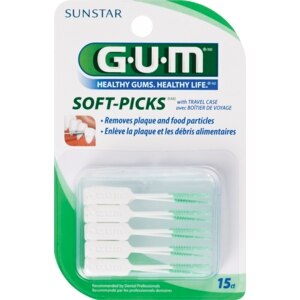 G-U-M Soft-Picks with Travel Case
Healthy gums. Healthy life. Removes plaque and food particles. Recommended by dental professionals. Clinically proven to remove plaque. Rubber bristles dislodge food. Massages gums. Travel case for on-the-go cleaning. Made in Germany.
Insert the pick using in and out motions to clean between the teeth and massage the gums. Do not force in tight spaces.