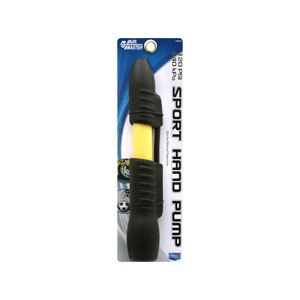 Air Master Sport Hand Pump 120 PSI
Included: 4 in. Hose for hard to reach areas; Sport Needle. Quick-release hose extension. 4 in. Hose included. 1 Sport needle included. For bicycle tires, motorcycle tires, balls and inflatables. Made in China.
Remove hose. Tighten inflator needle securely. Tighten 4-inch hose securely.