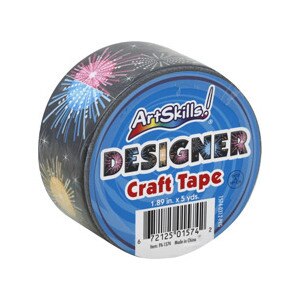 Art Skills Designer Craft Tape Fireworks
1.89 inch x 5 yards. Item: PA 1574. ArtSkills Designer Craft Tape is great for crafts, accessories and decorations! Conforms to ASTM - standard D4236. Made in China.
Suitable for use at no more than 200 degrees F (93 degrees C). Not to be used on heating appliances. Not to be used directly on skin.