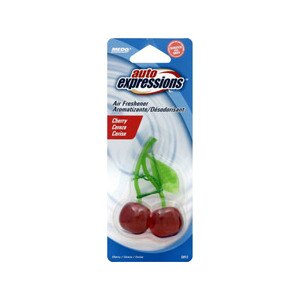 Auto Expressions Air Freshener Cherry
Many uses. Made in China.
Use attached string to hang freely. To avoid possible staining, do not lean on any surface.
This is not a toy. Keep away from eyes and skin. Keep out of reach of children and pets. For health emergency: 800-546-6040 or 713-546-6070.