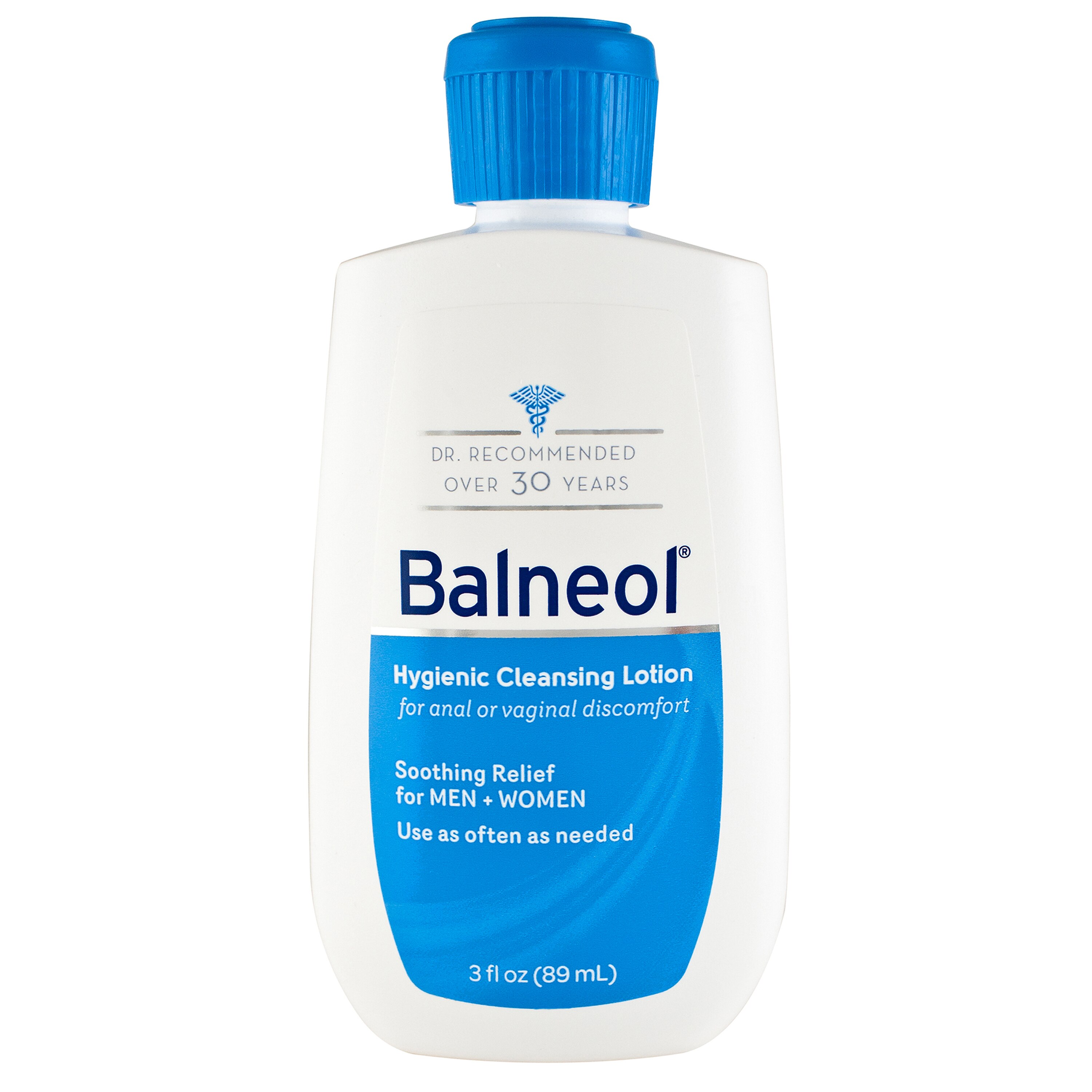 Balneol Hygienic Cleansing Lotion for Anal or Vaginal Itching
Compare & Save
with CVS/pharmacy Brands
Size: 3 OZ
(3)

$14.99

($5.00 / oz.)
Soothing relief for men and women. Use as often as needed. Doctor recommended for over 30 years. Balneol gently, yet thoroughly cleanses and soothes the anal and/or vaginal areas. Keep a bottle handy in every bathroom. Balneol is for the hygienic cleansing of irritated anal and external vaginal areas. Balneol does not thin the skin so you can use it as often as you need it, for as long as you like. Balneol does not sting irritated skin. Keep a bottle handy in every bathroom for those times when you need a gentle cleansing lotion. Thorough - Cleansing of fecal residues or discharge without water. Soothing - Deposits a protective coating to the sore and irritated areas of the skin. Gentle - A silky lotion that allows cleansing without the tugging or pulling you may experience with dry toilet paper. Refreshing - Restores skin to its normal pH. Soothes Vaginal Itching - Use it as often as needed for as long as you like. Use Balneol During Pregnancy: During Pregnancy the weight of the baby can put pressure on your intestines which can cause hemorrhoids. Also the extra hormones in your body can cause vaginal discharge. Balneol can help to keep you fresh and more comfortable during this special time in your life. It is gentle enough for a baby's skin, so it's perfect to use during and after your pregnancy. You can even use Balneol to cleanse your baby's bottom. Some women experience discomfort after vaginal deliveries, especially when an episiotomy is done. Balneol can help soothe burning or soreness as the vaginal tissue heals. Use Balneol During Bouts of Diarrhea: Having the stomach flu or a health condition which causes frequent trips to the bathroom is difficult enough. Use Balneol during these times to keep irritation of the anal area to a minimum. The protective coating deposited on the affected area may help keep the skin calm and soothed between trips to the bathroom.
Product Type:

Cleansing Lotion

Formulation:

Lotion

Quantity:

0-5 OZ

Gender:

Unisex

Ship & Save:

Ship & Save Eligible
Contains Water, Mineral Oil, Propylene Glycol, Glyceryl Stearate/PEG-100 Stearate, PEG-40 Stearate, Laureth-4, PEG-4 Dilaurate, Lanolin Oil, Sodium Acetate, Carbomer-934, Triethanolamine, Methylparaben, Dioctyl Sodium Sulfosuccinate, Fragrance and Acetic Acid.
To reduce discomfort while cleansing after each bowel movement, spread a small amount of Balneol on cotton or tissue and wipe skin around the anal area. Also use between bowel movements and at bedtime for additional comfort. To cleanse and soothe the vaginal area: use on cotton or clean tissue as often as necessary.
In all cases of rectal bleeding, consult a physician promptly. If irritation persists or increases, discontinue use and consult physician. Keep this and all medications out of the reach of children. For external use only.