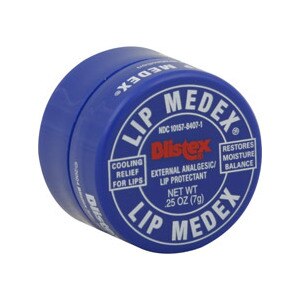 Cooling relief for lips. Restores moisture balance.
Active Ingredients: Petrolatum (59%), Camphor (1%), Menthol (1%), Phenol (0.5%). Other Ingredients: Cocoa Butter, Flavor, Lanolin, Mixed Waxes, Oil of Cloves.
Apply up to 4 times daily. Children Under 2 Years Old: Consult a physician. If symptoms worsen or persist, see a physician.
Do not use if foil seal inside was disturbed or removed before purchase.