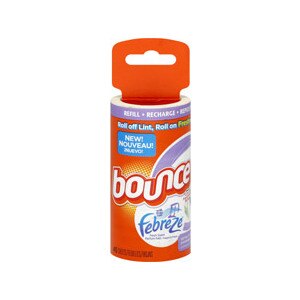 Bounce Lint & Freshness Roller Refill Outdoor Fresh Scent
Total 21 feet x 4 inches. Roll off lint, roll on freshness! Assembled in USA; roller made in USA; handle and cap made in China.
To Remove and Replace Roll: Grab empty roll, pull away from handle, discard and replace with new refill.
Keep out of reach of toddlers and pets to avoid accidental ingestion.