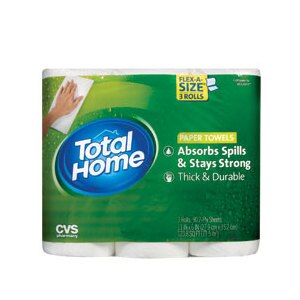 CVS Big Quilts Paper Towels 3-Pack
Locks in spills. 3 rolls x 60 two-ply sheets. 11 in x 11 in (27.9 cm x 27.9 cm). 151.2 sq ft (14 sq m).
To avoid danger of suffocation, keep this bag away from pets, babies and children. CAUTION: Paper products can burn if used in microwave ovens improperly. Always follow guidelines and precautions as listed in owner's manual. Do not use in hot conventional ovens.