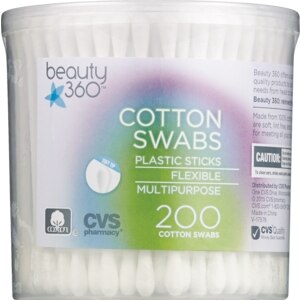 CVS Cotton Swabs, 100% Cotton
Plastic sticks. Double tipped. Soft cotton at the tip. 100% cotton. www.cvs.com. Made in the USA.
Product Type:

Swabs
To clean ears, stroke swab gently around the outer surface of the ear.
Do not enter ear canal. Use only as directed. Entering the ear canal could cause injury. Keep out of reach of children.