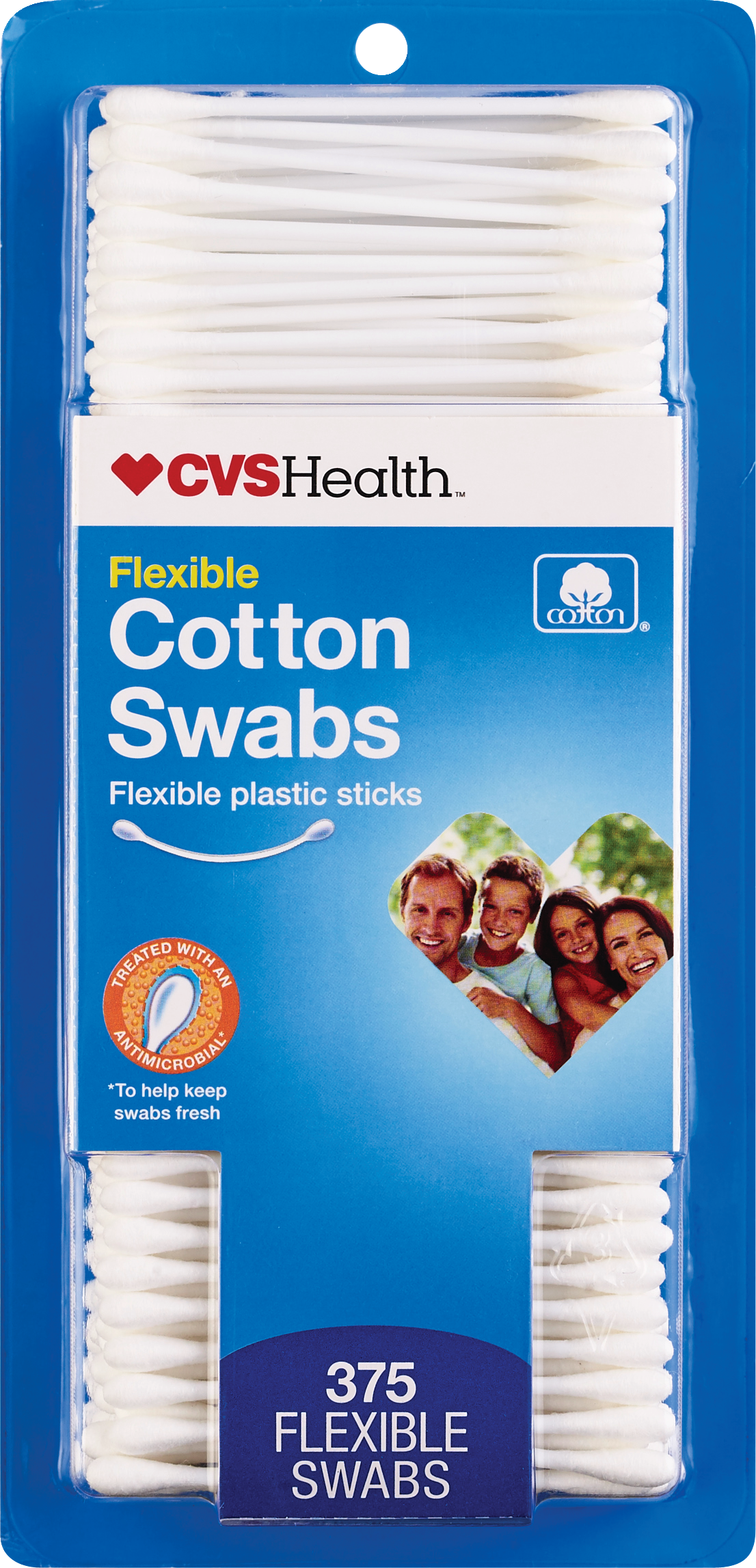 CVS Cotton Swabs Plastic Sticks Double Tipped
Flexible plastic sticks. Treated with an antimicrobial to help keep swabs fresh. Cotton. Many uses all over your home. Precision: Soften eye liner and apply eye shadow; hygienically apply acne medication. Beautiful: Blend your favorite lipstick or lipgloss; dip swabs in fragrance oil, seal in plastic bag to use later on to dab on pulse points; remove smudges from eye make-up. Details: Touch up scratches with wood stain; clean bathroom crevices around faucets and tile grout; clean electronics, appliances, and computer equipment. Hobbies & Crafts: Use as a disposable paintbrush; apply glue and wipe away excess; dust musical instruments. First Aid: Apply ointments and creams gently; dip swabs in hydrogen peroxide to help clean cuts and scrapes. Baby Care: Gently clean between toes or other areas that need sensitive care; delicately care for the umbilical cord. Antimicrobial treatment does not protect users from illness or disease. Soft and hygienic. CVS quality guarantee. www.cvs.com. Made in China.
Product Type:

Cotton Swabs

Formulation:

Stick

Quantity:

301-400 CT
To Open: Press in bottom center and pull up along perforation. To Reclose: Return cover to original position, pressing in corners to lock.
When cleaning ears, use in outer ear only!