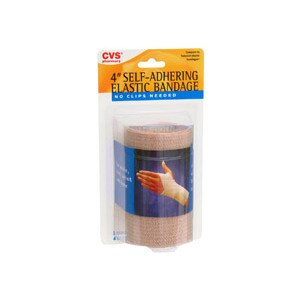 CVS Elastic Bandage Self-Adhering 4 Inches
Provides support for strains and sprains. For non-slip support and compression during athletic activities. Provides flexible support and compression during activity. Self-adhering - no need for pins, clips, or tape. Ideal for strains and sprains. Can be reused and washed. Conforms to every contour for ease of use and maximum patient comfort. 4 inch (10 cm) width - 1.2 yd (1.1m) long.
This product contains natural rubber latex which may cause allergic reactions.