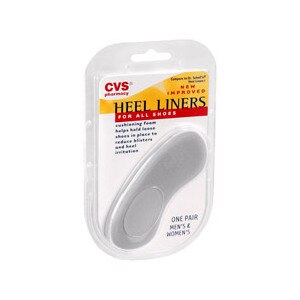 CVS Heel Liners For All Shoes
Poron foam provides excellent cushioning to sensitive heel area. Help protect against blisters and heel irritation caused by loose shoes. For men and women.
Remove backing from heel liner. Place liner against back of shoe, in comfortable position, with the longer side on top. Liner is permanently set in 15 minutes.
Shoe padding is considered your first line of defense in the treatment of minor foot problems. In cases where discomfort persists, consult a medical professional.