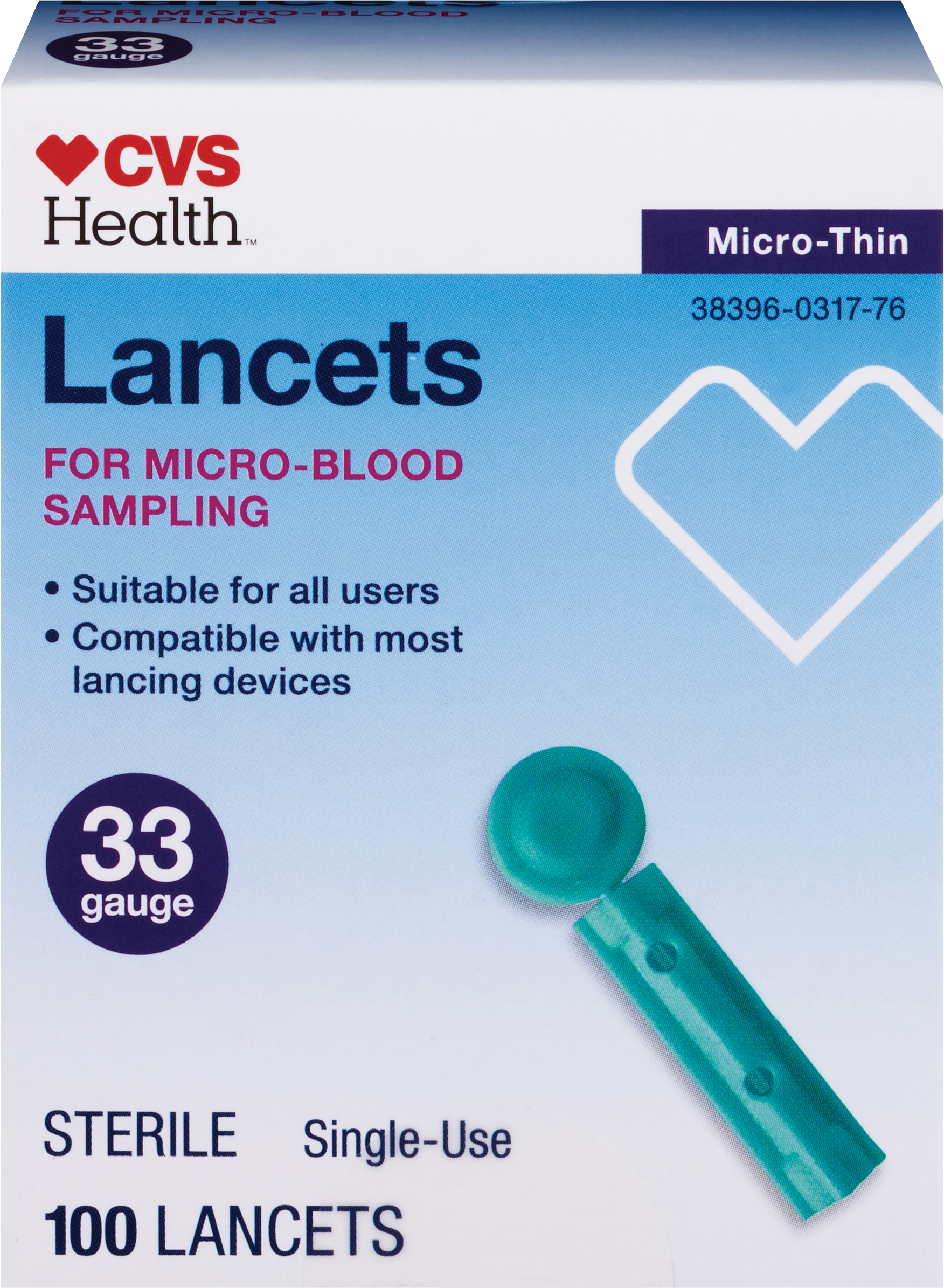 CVS Micro Thin Lancets 33 Gauge
For micro-blood sampling. Compatible with most lancing devices. Single use. CVS/pharmacy Micro Thin Lancets are compatible with CVS/pharmacy lancing devices. Also use with the following devices: OneTouch Lancing Device, Ultra Soft, Penlet Plus; Autolet; BD; FreeStyle; Gentle Draw; Microlet; MediSense; Quik-Let; Soft Touch; TRUEdraw; Vaculance. And many more. Don't see your device? Call 1-800-461-7448 or visit myLancet.com/CVS for a complete list. Not compatible with Accu-Chek Softclix or OneTouch Delica. Quality & comfort guaranteed. CVS quality guarantee. www.cvs.com. Please recycle. Made in China.
To use, twist off the protective disk. Helpful Tip: To minimize the pain of testing, change lancet after every use. Lancets become dull and painful when reused.
Single use. The lancet tip is guaranteed sterile while the protective disk is sealed to the base. Do not use if the seal has been damaged or broken.