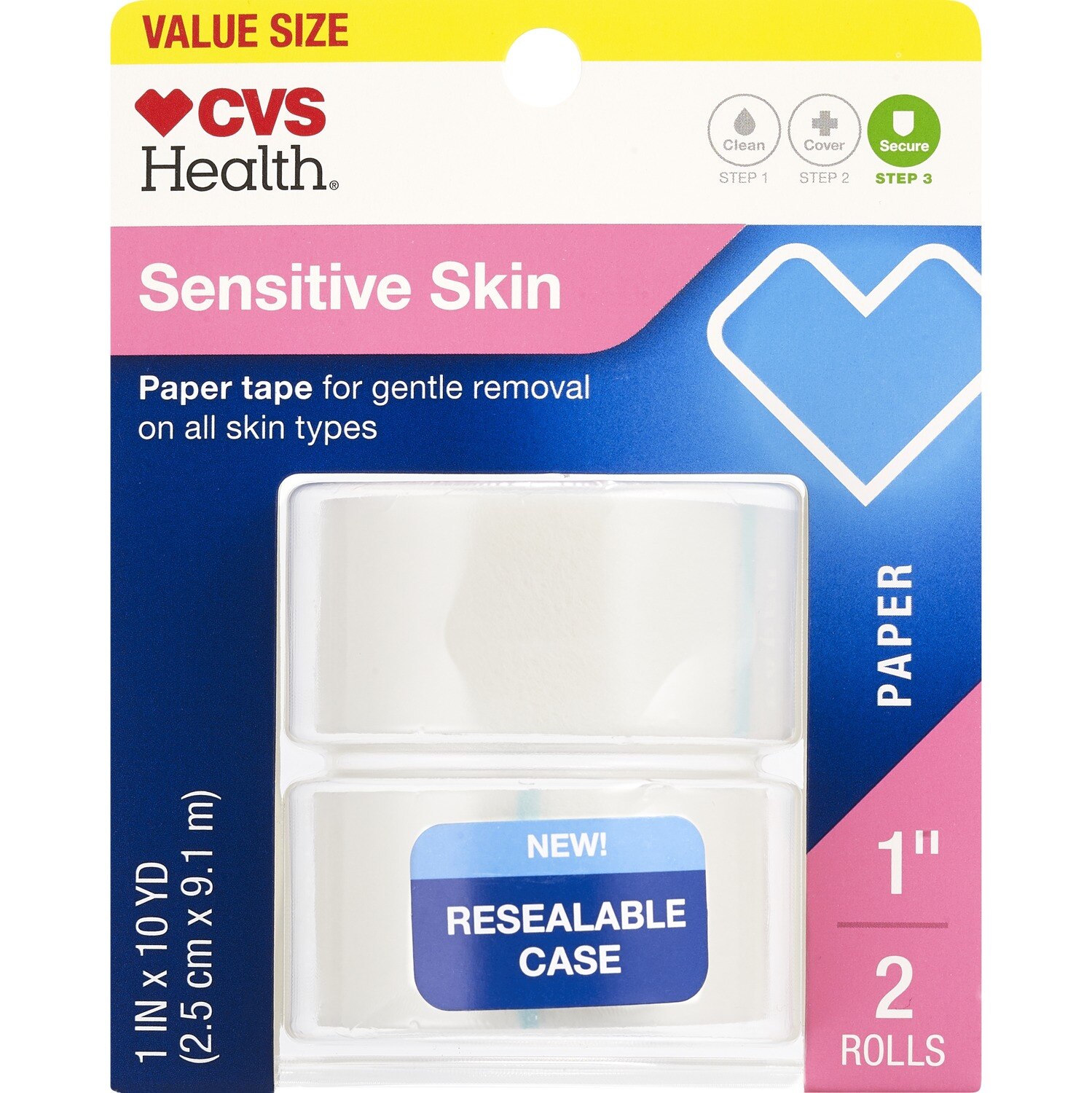 CVS Non-Irritating Paper Tape for Sensitive Skin
2 rolls: 1 inch width, 10 yd long. Latex free. CVS pharmacist recommended. All about CVS/pharmacy first aid products: Non-Irritating Paper: Breathable and ideal when frequent bandage changes are required. Made in China.
For best results, use CVS/pharmacy first aid products and follow these step-by-step directions: 1. Clean: Stop bleeding by applying pressure with sterile gauze or cotton. Cleanse injured area gently and thoroughly with an antiseptic and water. Pat to dry. 2. Treat: Apply CVS/pharmacy First Aid Ointment. 3. Protect: Cover injured area completely with gauze pad or a non-stick pad to help absorb fluids. Tape sides to firmly secure gauze pad and help seal out dirt and germs.