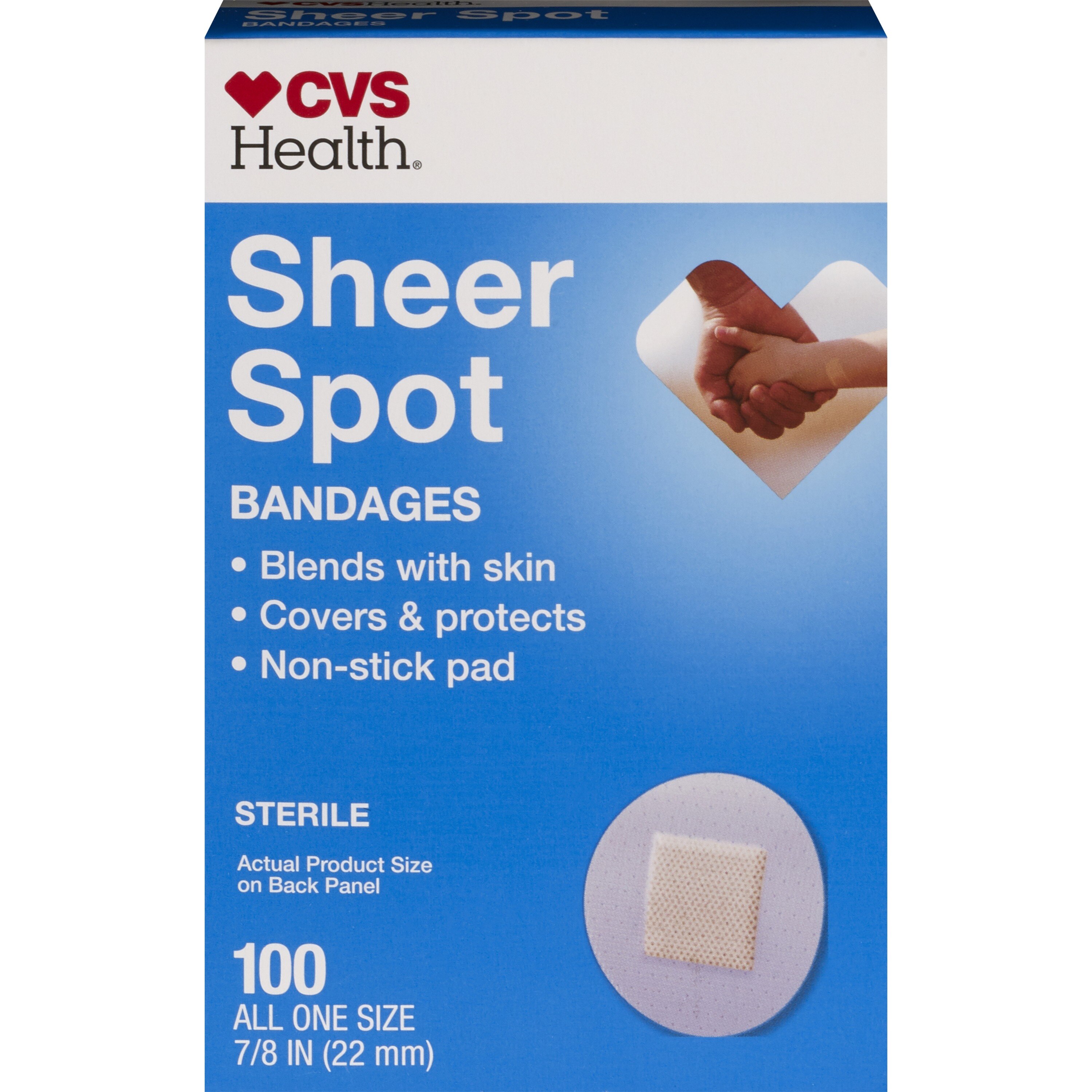 CVS Sheer Spot Bandages All One Size
Breathable protection for small wounds. Non-stick absorbent pad won't stick to wound for gentle removal. Long lasting adhesive that helps bandage stay on. Sterile. Latex free. Sterile. All one size: 100 - 7/8 inch spots.
For optimal results, apply bandage to clean dry skin. Change dressing daily, when wet or more often if needed.