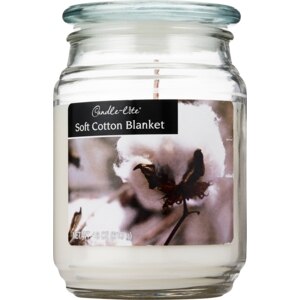 Candle-Lite Candle Soft Cotton Blanket
Wick contains no lead. Made in USA.
Keep wax pool free of wick trimmings or any foreign matter. Stop burning when 1/2 inch of unmelted wax remains on bottom to avoid breakage. Keep wick(s) centered. To reduce sooting you must trim the wick to 1/4 inch each time the candle is to be relit. Avoid using in drafty areas.
Burn within sight. Keep away from things that burn. Keep away from children.