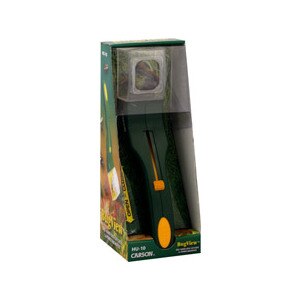 Carson 5x Power Magnifier One Hand Bug Catcher Bug View
HU-10. BugView is a one-hand bug catching tool. Its thumb operated trapping slider makes it easy to snare even the fastest specimens. The 5x power crystal-clear acrylic magnifier allows ambient light in and lets you see the smallest details with ease. Made in China.
Completely open the trapping slider and place the magnifier over your specimen. Carefully close slider under the specimen to trap.