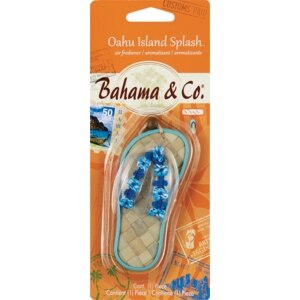 Chic Island Adventures Air Freshener Beach Breeze
Chic Scents provides a pleasant, long lasting aroma for any environment. Use it in your vehicle, office, home, bathroom, locker or anywhere a fragrance is desired. Made in China.
Remove air freshener and hang freely in desired location. To avoid staining, avoid contact with vinyl, leather, wood, plastic or any finished surface.
This is not a toy. Keep out of reach of children and pets. Avoid contact with eyes.