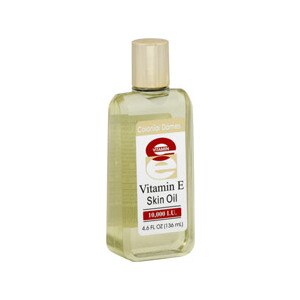 Colonial Dames Vitamin E Skin Oil 10,000 IU
Fine skin care since 1886. Not connected with any society.
Grape Seed Oil, Safflower Oil, Tocopheryl Acetate (Vitamin E).
Apply this moisturizing vitamin E skin oil daily to any area requiring special attention. For total body treatment apply after showering to wet skin. Dry areas may be treated anytime with just a few drops.