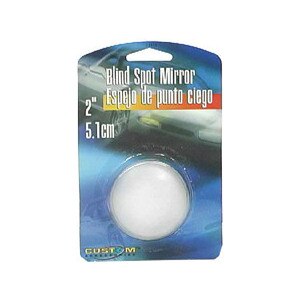 Custom Accessories 2 Inch Blind Spot Mirror
Auto accessories for today's lifestyle. Designed for driver''s side outside mirror. Objects seen in this mirror appear farther away and smaller than they actually are. Easy mount-self adhesive.
Clean area to be installed. Peel off paper backing. Install in lower right corner. Apply pressure for good adhesion. Adjust side mirror for widest vision. Exercise caution when changing lanes.