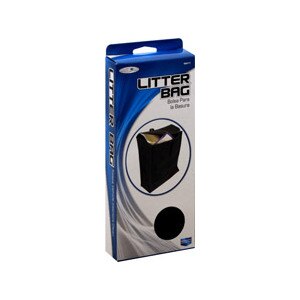 Custom Accessories Litter Bag
Auto accessories for today's lifestyle. Special features of this Product: Easily attaches to front seat, dashboard or almost anywhere in your vehicle; Large capacity offers convenient storage for various items; Durable construction. Hanging strap. Hook & loop adhesive strip (on back). Secure hook & loop closure. Keeps vehicle interiors clean. Made in China.
Do not install any accessory near or on air-bags.