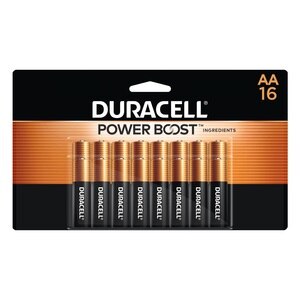 Duracell Coppertop AA Batteries
1.5 V. MN1500B16. Guaranteed fresh 7 years. For everyday devices. When it matters most. For heavy use in high-drain devices. Made in USA.
Do not connect improperly, charge or dispose of in fire. Battery made explode or leak. May explode or leak, and cause burn injury, if recharged, disposed of in fire, mixed with a different battery type, inserted backwards or disassembled.