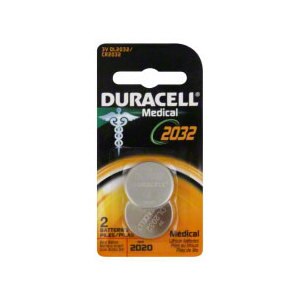 Duracell Duralock Power Preserve 2032 Lithium Batteries
3V. Watch electronic. Zero mercury. Made in Indonesia.
(1) Keep out of reach of children. Swallowing may lead to serious injury or death in as little as 2 hours due to chemical bums and potential perforation of the esophagus. Immediately see doctor; have doctor phone (202) 625-3333 collect. Keep in original package until ready to use. Dispose of used batteries promptly. (2) Risk of fire. Batteries can explode or leak and cause injury If installed backwards, disassembled, charged, crushed, mixed with used or other battery types, or exposed to fire or high temperature. California Only: Perchlorate Material - special handling may apply.