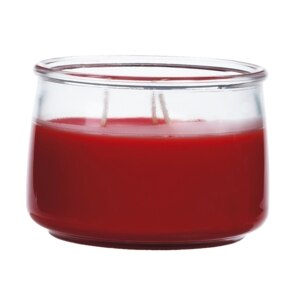 Candle-Lite Entenmann's Apple Strudel Scented Candle
For over 100 years Entenmann's has been committed to quality, sourcing only the finest ingredients to bake delicious treats. That same commitment now extends to Entenmann's scented candle selections, proudly made in the USA. We have chosen the perfect fragrance and formulated it into a highly fragranced candle to fill your home with the scent of a freshly baked treat. Wick contains no lead. Non edible. Made in USA.
Keep wax pool free of wick trimmings or any foreign material. Stop burning when 1/2 inch of unmelted wax remains in bottom to avoid breakage. Keep wick(s) centered. To reduce sooting, you must trim the wick to 1/4 inch each time the candle is to be relit. Avoid using in drafty areas.
Burn within sight. Keep away from things that burn. Keep away from children.