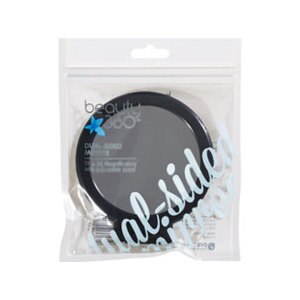 Essence Of Beauty 10x Mirror
Eyes. Bonus tweezers. Professional tools for beautiful results. Essence of Beauty brushes and accessories are made from the finest quality materials. An exceptional value, they are designed to achieve flawless results, every time. This mirror magnifies 10x for precise application and tweezing with ease. Also comes with angled tweezers to perfect your look. Made in China.
Product Type:

Magnifying
Beauty Tip: Tweeze after a warm bath or shower. The warm steam makes it easier to tweeze.