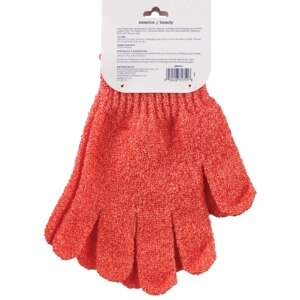 Essence Of Beauty Bath & Shower Gloves Assorted Colors
Provide a gentle body massage as you bathe or shower.
Product Type:

Shower Gloves
For best results: Use with your favorite Essence of Beauty Moisturizing Bath or Shower Gel. Moisten gloves, apply gel and lather. Massage gently in a circular motion. Rinse thoroughly and air dry after each use.