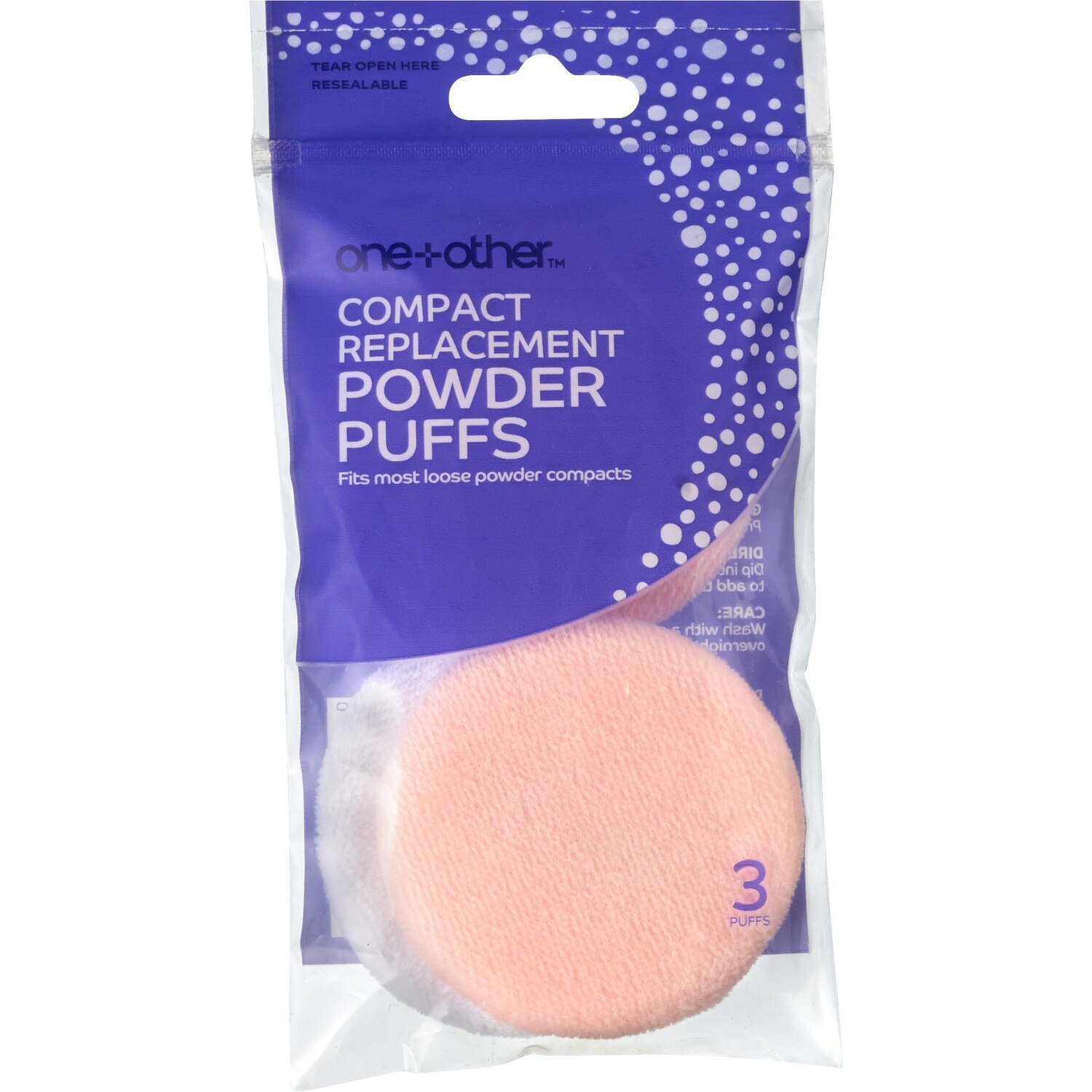 Beauty 360 Compact Replacement Powder Puffs, 3CT
Beauty 360 Compact Replacement Powder Puffs
These plush compact replacement puffs fit most loose powder compacts.
Beauty Applications
Applying your favorite powder foundation or finishing powder
Cleaning Instructions
Wash with a gentle cleanser and warm water.
Let air dry overnight.
Product Type:

Compact Refills
Beauty Tip: Get your flawless look to last all day by brushing a finishing powder over your makeup.