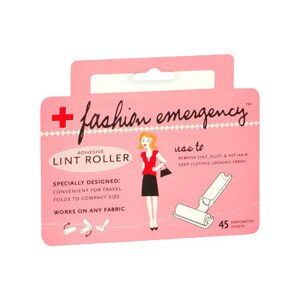 Fashion Emergency Adhesive Lint Roller
Specially designed: convenient for travel, folds to compact size. Works on any fabric. Use to: Remove lint, dust, and pet hair. Keeps clothes looking fresh. 45 perforated sheets.
Remove paper cover before use. Roll Fashion Emergency lint roller over clothing to remove unwanted lint, dust, or pet hair. When adhesive sheet becomes 'full,' tear off to expose a fresh sheet.