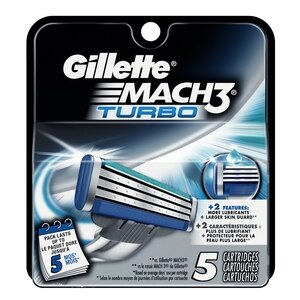 Gillette Mach3 Turbo Cartridges
Fresh blade. Better shave. Gillette M3 Power. PowerGlide Blades: Patented blade coating produces the smoothes blade surface of all Mach3 blades for incredible comfort. Combine with the M3Power razor for an incredible shaving experience and Gillette's best Mach3 shave. M3Power cartridges can be used with any Mach3 razor. Indicator Lubrastrip: Contains vitamin E and aloe. When orange stripe fades away, change the blade for a better shave. Battery not included.
For optimal performance, keep your razor fully powered. Replace the Duracell AAA battery ever 3-6 months.